I Heard God Saying to Me…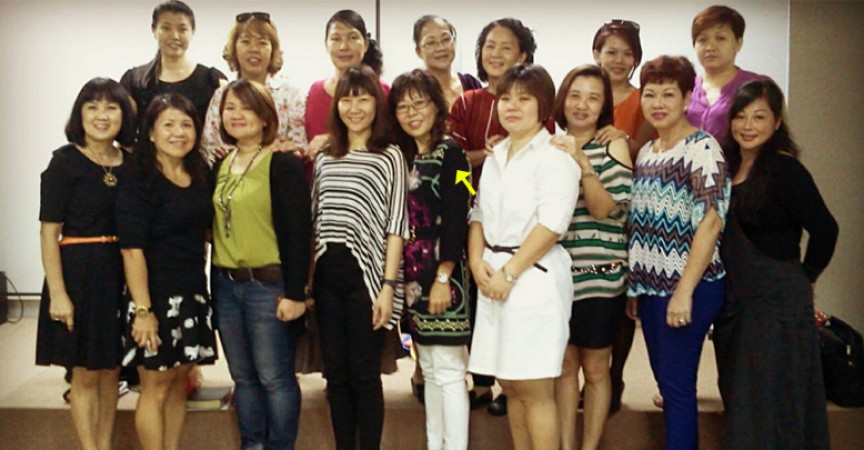 [ Sunday Testimony Sharing ]
[Chew Siew Eng]
Good morning everyone.  I am Chew Siew Eng from Cell Group CY2.
Something happened during the 2nd week of August Month of Prayer and Fasting.  At that time, the garage in my house was undergoing renovation for quite sometime.  Every morning I would read the Word, pray and worship.  I would seek God for the smooth renovation of my garage.
It was 6pm in the evening and the lighting was not good.  As I was coming out from the house and about to put on my slippers, my foot slipped and I fell hard to the floor.  I can even hear the sound of my foot hitting the floor.  Immediately my hands and feet went numb and I felt chillness in my entire body.  There was no one at home and I was all alone.  My hand phone was not with me as well.  I was extremely afraid and began to cry and ask God to save me so that I can stand up.
After that, I heard a voice telling me, "Slowly pull your left foot up".  I started to balance my body, leaning on the wall and slowly stand on my feet.  I was very sure I sprained my left foot.  As I walk, step by step in faith, I heard God's voice clearly saying. "Release, release, release …"  I repeated this word several times in my heart.  After 20 minutes I was completely healed.  I could walk normally and was able to get up and complete the work I was supposed to do.
On the next day, I found that my left leg, arms and foot were bruised.  I truly want to thank God for healing me so that I could walk upright.  If Jesus was not with me, the outcome of my fall would have been unimaginable.
All Glory to God!