There is no good or bad time to share the goodness of God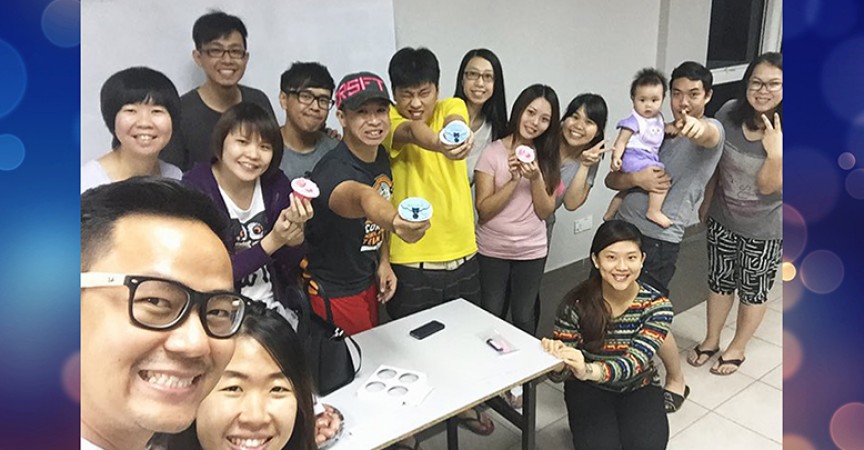 [ Sunday Testimony Sharing ]
[Gilbert Wong]
Good Morning Church.  My name is Gilbert Wong and this is my wife Dorothy.  Both of us are from Cell Group EE2.
Inviting youths to church during my high school and university time was much easier.  However, as I enter into the working world, I realised that, people's responses are getting less and less.  Busyness is real and reality began to set in.  From then on the fire in me became dimmer and dimmer to invite people to church.
Sometime this year, I asked a friend for a drink so that I can introduce a business solution for him.  Instead of accepting my proposal to help him, he rejected me.  His reason for doing so was due to financial constraint.
There and then in an open-air coffee shop, I had a deep conviction to ask him if he wouldn't mind me praying for him and his family for financial breakthrough.  Dorothy, who was sitting next to me got a shock.  This friend of mine is a backslider.  He had not attended Church Service for many years after venturing into his own business.  I prayed for him and after a few days he contacted me, wanting to visit our church.  I was extremely glad in my heart and this friend of mine had attended our church 4 times and he even dedicated his first baby daughter in our church during the recent Baby Dedication.
Since then another family with 4 children asked about our Sunday Church Service time.  Due to his work requiring him to work late at night he opts for Night Service in another church.  At least he still attends church.
My childhood school friend who was in the same Cell Zone with me asked if he can join our Sunday Service.  He too was a backslider for many years.  God is great and He wants to use us to be His testimony to bring in the Harvest.
A fellow Christian brother once said to me "There is no good or bad time to share the goodness of God.  We do the inviting and let God do the rest".  Truly this has been a great motivation for me as I do my part in touching lives.
All glory to God!