God turned 1% to 100%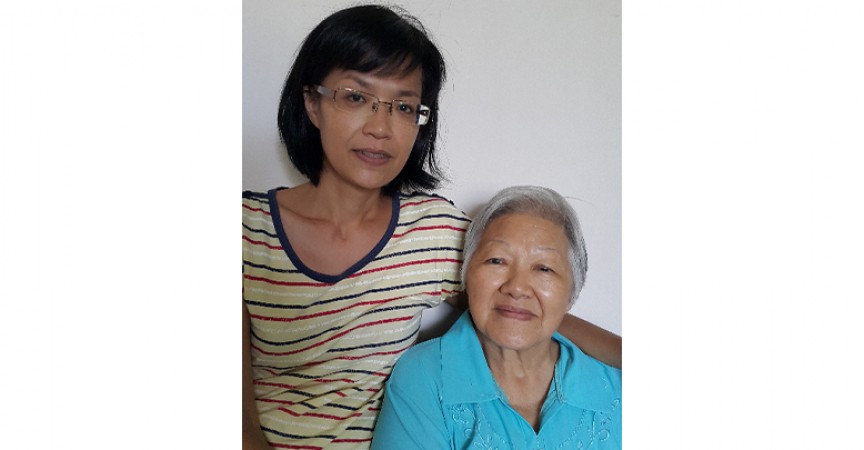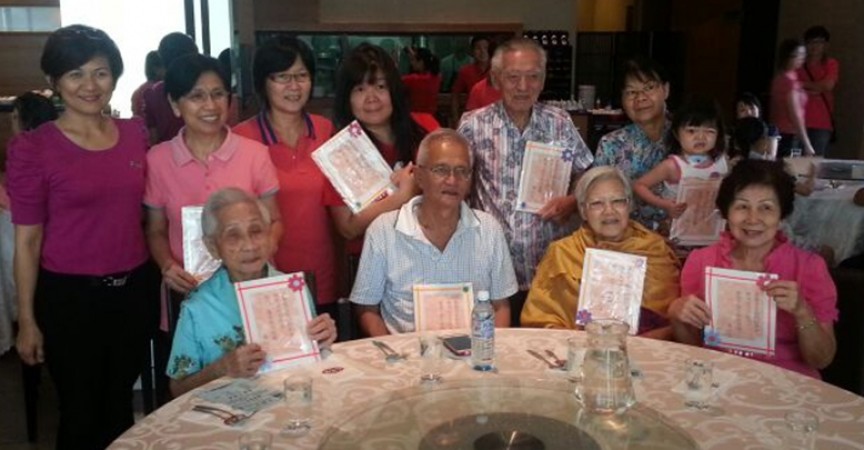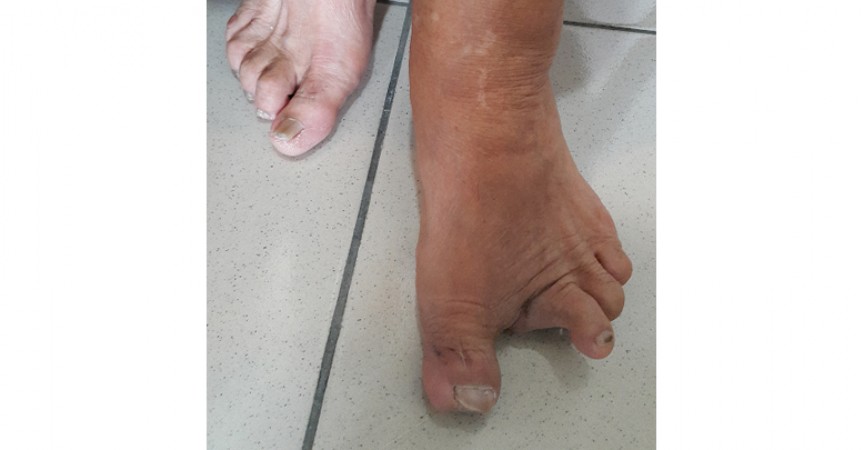 [ Sunday Testimony Sharing ]
[Wong Sii How]
Good morning everyone!  My name is Wong Sii How from the Senior Citizen Ministry.  This is my wife Seow Ai Kheung.  I was a Buddhist before believing in Christ.  I did not really like Christianity and when Christians mentioned Christianity I would always argued with them.  I was a very stubborn person and not many people can change the way I think.
My wife and my daughters are Christians. Two years ago after my daughter came to Glory Christian Centre; she brought my wife to the Senior Citizen Meeting.  Later on my daughter has to work, so she asked me to bring my wife to church.  I was thinking, I have been to a church before, so it should be alright to accompany her. I noticed the church attended to the needs of the elderly with much love and sincerity.  Gradually the rejection in my heart began to subside.  Not long after, brothers and sisters from the church came to visit us. I was still very self-righteousand spoke out my displeasing thoughts about Christianity.   I told them that 99% I would not believe in Jesus. However, they still thanked me for giving them the 1% chance to believe in Jesus.
In fact, after coming to church, I had two dreams. In my first dream, I dreamt there was a cross in front of me.  I thought to myself, the cross represents Jesus, nothing significant.  The second dream, the cross was glorious and beautiful. I said: "Jesus", then I heard Jesus said: "You come to my church!" I then argued with Him saying: "Firstly, why should I go to Your church? I am already more than 70 years old, a Buddhist for the past decades.  If I join the church because of money, then I would not be a true believer. Secondly, I would be dishonouring the Buddhism which I have believed for past many decades." After that, I asked Jesus for forgiveness because every time I talked with my Christian friends about religion I would always argue with them and sinned against Jesus. That was the end of the dream.
After these two dreams, every night when I lay on my bed I would ponder why Jesus asked me to go to His church.  Is He giving me an opportunity? I have lived my life for so many years as a Buddhist. Perhaps, believing in Jesus is an opportunity to change? Jesus loves me this much, why should I reject?
One Sunday, when pastor asked who wants to believe in Jesus, I was courageous to go out to accept Him as the Lord of my life. Jesus could use that mere 1% chance, to personally call me to bring me back to His house so that I could experience His unconditional love.  Today I am a 100% Christian. All glory to the Heavenly Father who loves me!
My wife is a diabetic. Last year, she had inflammation in her toes and she need to go to hospital to have her wounds cleaned.   Not long her toe needs to be amputated.  Another of her toes started to be inflamed and was later amputated as well.  Every two to three days, her leg would swelled up and her toe that was amputated would get inflamed again. One day, I was very concern and burdened by her condition.  I went into my room and remembered the healing testimonies I saw in the television. Does prayer really work?  With that, I prayed. My prayer went like this: "Jesus, You are my Shepherd, I am a sinner, I have sinned against You, yet You did not abandon me. I thank You for loving me. My name is Wong Sii How. It was You in the dream to call me to believe You. I have been baptized for 6 or 7 months now. I am a new believer. I have a very important request to ask of You. My wife is sick and for the past 3 to 4 months, she has been in and out of the hospital.   She has seen a lot of doctors.  She is suffering. Jesus You my God and Saviour. You are all omnipotent. What human cannot do, You can. Please heal her. I promise if You heal her, no matter what happens, I would keep my promise to bring my wife to church".
When I woke up the next day, my wife was sitting in the living room. She kept touching her feet. I asked her if it was painful and should we go and see a doctor? She replied: "No pain!" I went over to see her leg.  Her leg was not swollen. I almost could not believe it. I also examined her feet closely if it was reddish and inflamed. There was none.  I was very amazed and difficult for me to believe.  I was thinking to myself "This is the work of Jesus?"
Since that day, my wife's leg has fully recovered and need not see the doctor anymore.  One year has passed and I am very thankful to Jesus who healed my wife.  We have experienced Jesus as a God who is real and alive!  He answers prayers and a God that heals us.  All glory to Him!