Praise be to God who listened to our prayers and healed our sicknesses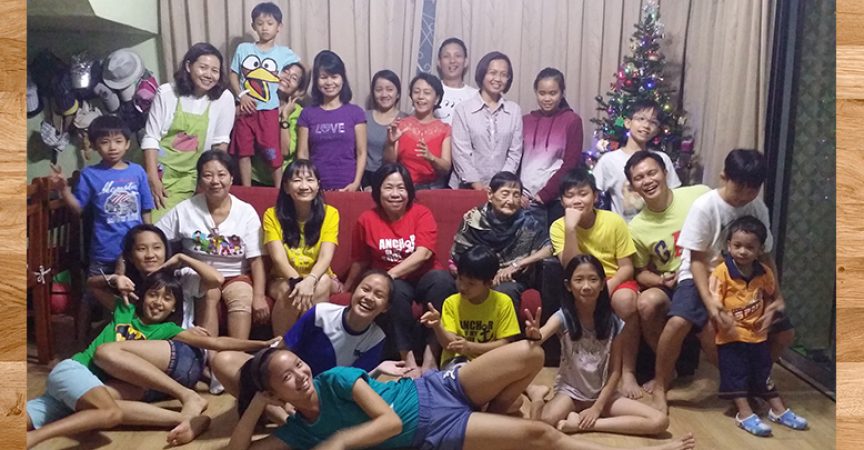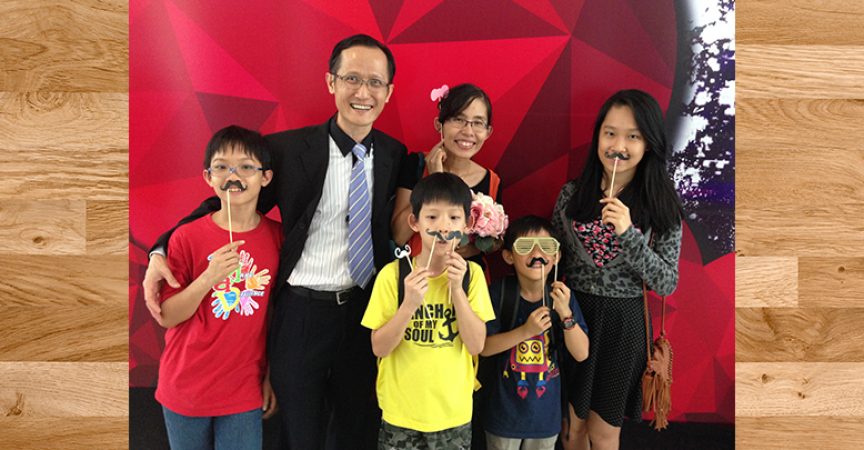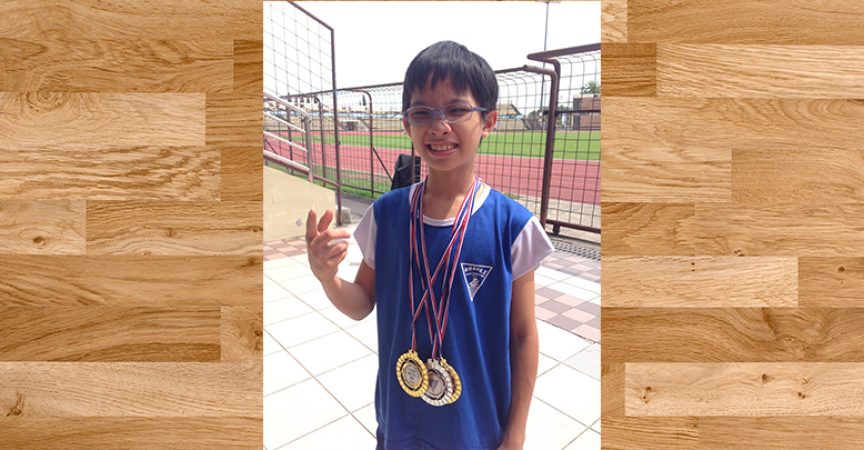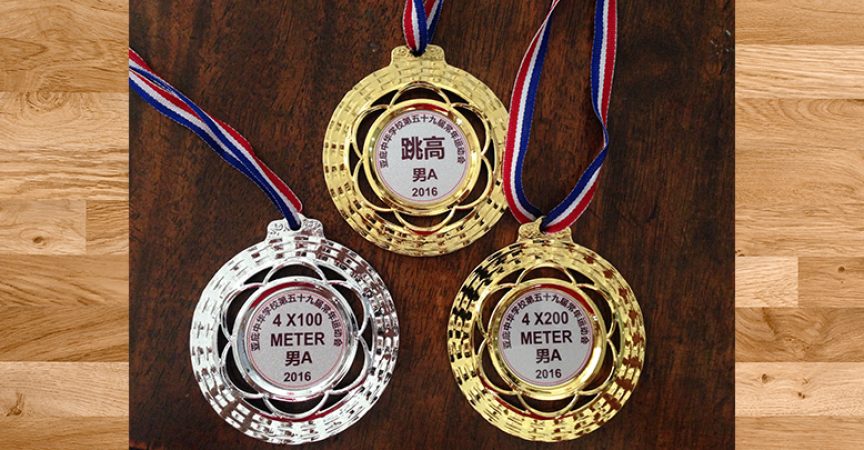 [ Testimony Sharing ]
[Elder Edwin & Wife]
Teo Hui Ling
Good morning church.  My name is Teo Hui Ling from Cell Group EB1 and this is my husband Edwin Chung.
One Sunday afternoon, when I was about to send my 3 sons (Jonathan, Jairus and Jeremy) in my car for tennis lesson and robotic class, I accidentally closed the door on Jeremy.  Jeremy said 'ouch' and told me his elbow was in pain.  I ignored him and drove them to the tennis court.  Jeremy said his hand was hurting and didn't want to play tennis.  I thought he was just giving excuses so I brought him home.
When I got home, only then I realized how serious he was hurt. He was using his left hand to support his right arm, like someone with a broken arm. Then when I asked him to hold a pencil to do some maths, he said he can't because too painful. I touched his elbow and he howled in pain. I wondered to myself if I have broken his bone.  He doesn't seem to be faking the pain.
I did not bring Jeremy to the hospital but left him at home because I wanted to wait until I could get hold of Edwin.  While I was out fetching my other son.  Edwin called and I explained the situation to him.
Edwin Edwin Chung 
Hui Ling explained to me Jeremy's situation over the phone when I got home.  I went to the study room and saw Jeremy sitting there, using his left hand to hold his right hand. I inspected his hand and asked him to move his right hand fingers but he can't move any of them.  When I touched his elbow and fingers, he cried aloud in pain.
"Oh dear", I thought, "What had happened?"  Jeremy said, "My elbow and bones are painful. Whole hand is painful."  Then Jonathan and I prayed together for Jeremy. I commanded God's healing be upon his whole hand. I asked him to pray after me. Then I asked him, "How is your hand now?" He said it was still painful and can't move.
So we prayed again. I saw in my spirit that his elbow had 2 big black dots – looked like blood clots. I rebuked the blood clots in Jesus' Name and commanded the blood to circulate in his right hand and claimed complete healing.  Suddenly one of his fingers started to move a bit. Then I held up his right hand and asked him to move his hand while I continued to pray. At first he said painful, then after I rebuked the pain, the pain suddenly disappeared and he was totally healed.  Jeremy said, "No more pain already. I am healed. Jesus healed me."  When Hui Ling got home, Jeremy ran out and told her that he was totally healed.
It was not the first time that God miraculously healed my sons. About a month ago, my eldest son Jonathan came to me at night complaining his left leg was painful. He asked me to pray for him as he would have high jump competition at school the next day. So I prayed for him by laying my hand on his left leg. Then I commanded "In Jesus' name be loosened and I rebuked the pain and the stiffness." Immediately God healed him. Jonathan was surprised and said, "No more pain already." Praise the Lord for His healing. He went for high jump competition and he won a gold medal for able to jump 1.15m,  beating his opponent who jumped 1.1m high only. Two days later, he won another gold medal in 4X200m race.
Two weeks after, Jonathan came to me at night again and asked me to pray for his left leg. He said he accidently knocked his leg and sustained a bruise on his left thigh. "Very painful", he said. Jonathan said the next day he will have 4X100m competition in the Sport Complex and he needed speedy recovery. I prayed for him twice but was still feeling painful. So I told him to go to sleep. The next day he said he still felt the pain, even more painful. I did not manage to pray for him at home as he was rushing to the Sports Complex. I only prayed for him in the car. That day during the race, he got a silver medal. Praise be to God who listened to our prayers and healed our sicknesses.