Experienced The Healing of God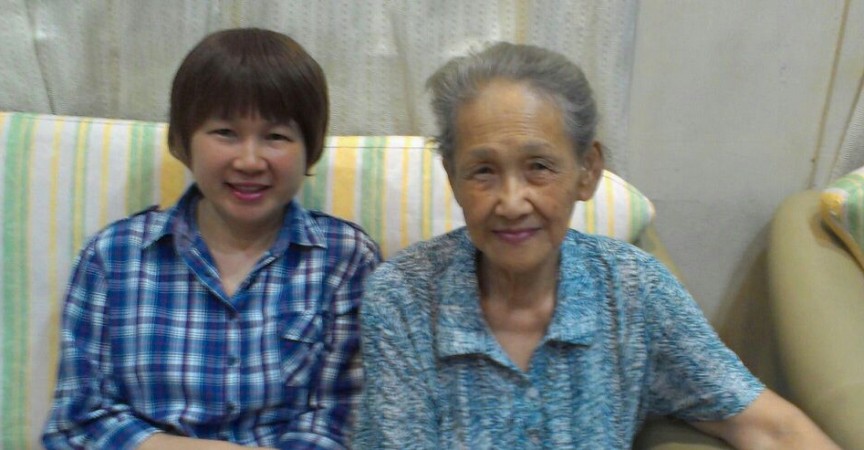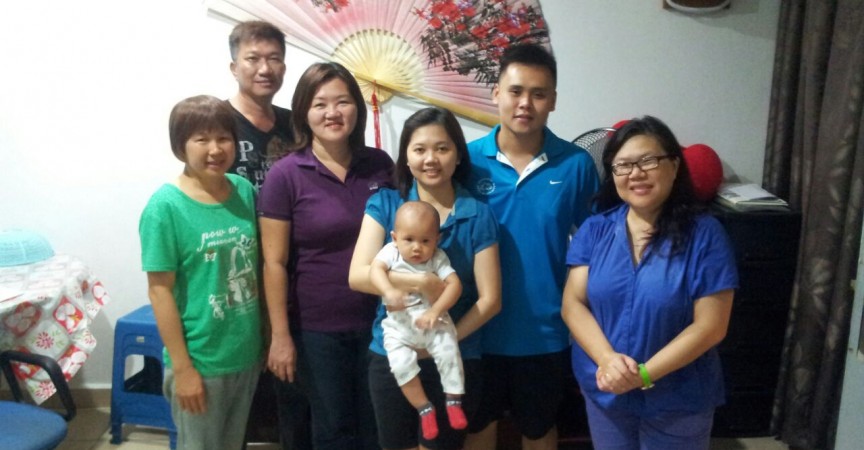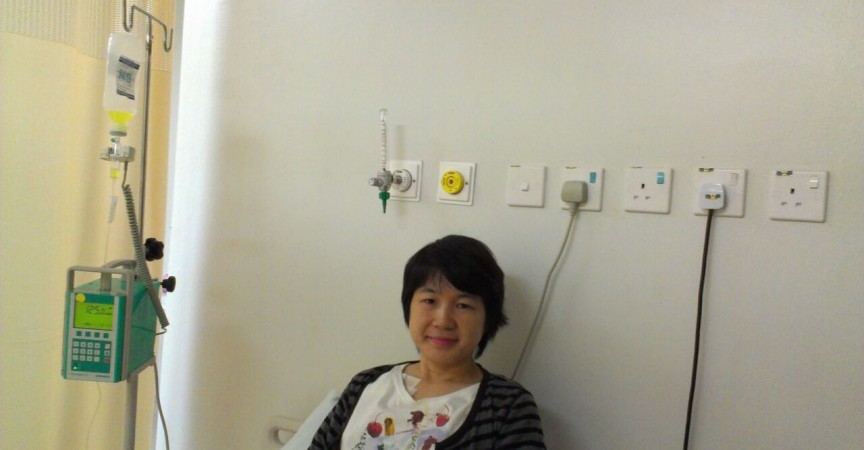 [ Sunday Testimony Sharing ]
[Lucy Wong]
Good morning, Church! I am Lucy Wong from cell group CC6!
On the 04th of July 2014, I was diagnosed with stage II breast cancer at the Damai Specialist Centre. I was frightened and negative after hearing and thinking of the treatments that would be involved, the going in and coming out of the hospital.Moreover I did not know how to break the news to my family.
With that, I went online search for Christian healing testimony.  There was a testimony regarding a pastor's wife.  Her cancer was much more severe than mine.  She did not consider herself as a patient but would fervently rely on God.  Her testimony encourages me and I felt strength and peace in my heart.My attitude began to change from being negative to be positive.  When I told my mum, she responded "Die loh!"  I replied her immediately "Mum, I will surely recover.  My God will surely heals me.  Do not be negative."
I started one treatment after another between the month of August 2014 to January 2015.  All in I had 8 chemotherapy treatments.  In January this year, I had an operation and recuperated quite fast. When my physical body was well in-between treatments, I would spend time reading the Bible.  I would continue to attend cell group and Sunday services.  I need to temporarily stop working and church ministry because I needed much rest during the treatments.  Even though I stopped work, my company continued to pay my monthly salary.  Above that, brothers and sisters from the church blessed me as well.  I did not have financial lack during these times.
Pastors and sisters-in-Christ visited me at my home when I had my treatments.  They shared positive and encouraging words and prayed for me as well. Presently I still require another year of treatment because of my hormone.  Please pray for me and I believe our God whom we trust hears our prayers.  Our God who heals. In January this year, I went back to work, went back serving in Ushering and also Senior Citizen Ministry after completing my chemotherapy and operation. God is a great God and thanksbe to Him.  On 9th March 2015, my CT Scan confirmed that I no longer have cancer cells in my body.  God is Almighty and He heals!
I want to thank the pastors, brothers and sisters for their prayers.  I have received your love, care and blessing.  I also want to thank God for giving good health to my mum that enables her to take care of me.  Many thanks to my cell leader who has accompanied me during my hospital's reviews as well as preparing food for me during my hospitalization.
Thanks and praise to our Lord and all glory to Him!