7 meals of fasting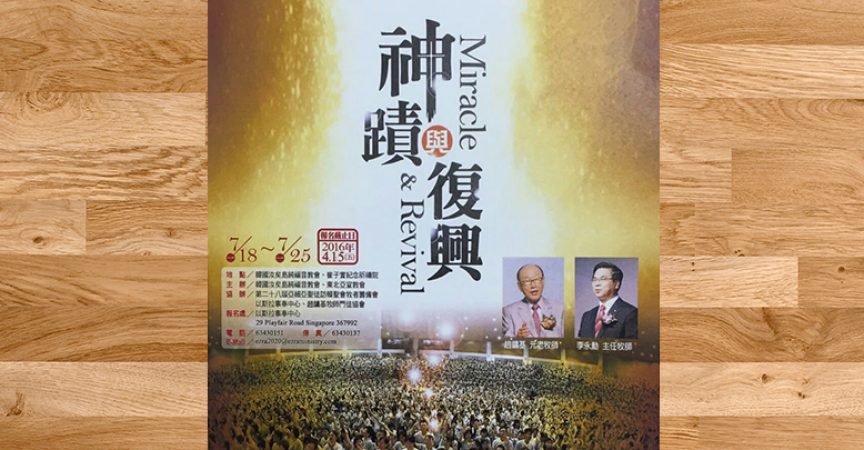 [ Testimony Sharing ]
Anthony Soo
Good morning Church.  I am Anthony Soo from the Senior Citizen Ministry.  This morning I would like to share my experience at the 28th Asia Conference in Korea.
This conference was a 5 days 4 nights prayer and fasting conference.  Participants are encouraged to fast for 7 meals to experience the grace of God.  Every day I am required to take 3 different types of medication for my hypertension, cholesterol and diabetes which I have been taking for the last 10 years.  Before this Conference, I planned to do partial fast as I need to take my medications.
On the first night of the Conference, the Holy Spirit convicted me to go for the 7 meals fast.  By faith I shared this with Ps. Fui Yun.  During the fast and prayer, I did not feel tired nor hungry, instead I felt energized.  I experienced the presence of God and was also filled by the Holy Spirit.
After the experience of fasting for 7 meals straight, God worked miraculously in me.  Since then till now I longer need to take these 3 types of medication.  My blood pressure and blood sugar level are normal.  Praise the Lord!
All glory to the Lord, Amen!