From transformation of heart to transformation of life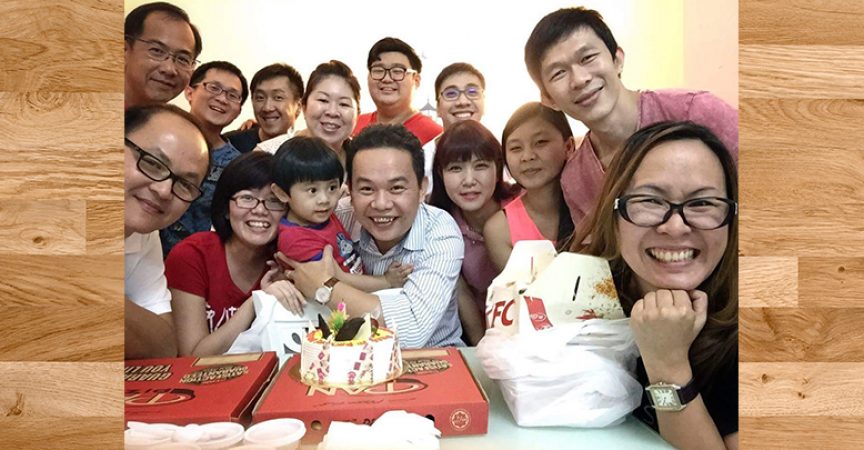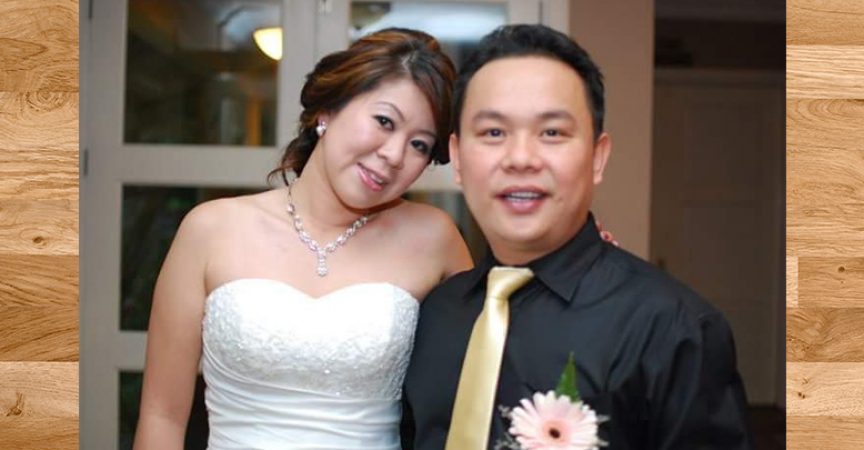 [ Testimony Sharing 见证分享 ]
Alex & Mildred
MILDRED
Good morning.  My name is Mildred and this is my husband Alex.We are from cell group EF2.  I have been a Christian all this while, actively attending church.  My husband Alex came to know the Lord in 2010.  He was never serious towards God then.  Going to church was just a responsibility to fulfill his duty in accompanying me.  In year 2011, he faced a tough time in his business and this affected our family badly.
ALEX
I came from Kuala Lumpur and have little education.  When I was in my 20's, I worked very hard, making lots of money and there were many people under me.  This did not last long because I lost everything due to an investment failure.
At one point of my life, I was so down that I became a pork seller, selling shoes in night markets and many more just to survive.  I even attempted suicide but failed because the rope broke.  Few years later, I came to Sabah and became a contractor.  I met and married my wife Mildred in Sabah.
It was in year 2011 that my business failed and creditors kept calling and chasing me because of my debt.  I went into mental stress, unable to sleep, tension, lost my direction and waking up daily without any purpose.
MILDRED
I continue to attend church during this time and did not give up during this difficult time but Alex stopped going to church.
ALEX
Maybe my heart was not really open to God.  Each time I go to church, I receive nothing.  I want to thank God for giving me a good wife.  She never gave up on me, kept praying and continuously encouraging me not to give up but to open up my heart to God.
One Sunday, we came to this Church, GCC.  That morning, the pastor shared on "Facing Own Fear".  This changes my heart and I begin to allow God to come into my life, to be my God and Master, to bring me through my challenges.
Since then, I experienced transformation in my situation.  I found solution for my work.  My life began to be filled with confidence, joy, hope and positiveness.  My key to overcome my challenges is to "Surrender myself to God.  Allow Him to empower me and in all that I do, to seek His guidance".   We continue to join Sunday Services and get to know brothers & sisters in the church.
MILDRED
We started to join cell group and celebrated our 1st Christmas in GCC in year 2012.  Since then we commit ourselves to grow in this church and Alex learn to pray and trust God in leading him.
ALEX
A year later, we were blessed with a baby girl and she added joy to our family.  I started to serve as a driver in the Senior Citizen Ministry.  We also joined the mission trip to Ba'kelalan last year.  As we serve God wholeheartedly, God in return blesses us in many areas of our life.
MILDRED
This is not an ordinary church.  We learn and grow together.  This church helps new believers like Alex to know more and to draw nearer to God.  I want to thank God because of this transformation. Our family now has no lack.  All glory to God.  Thank you.