I knew deep within me that it was God who has kept me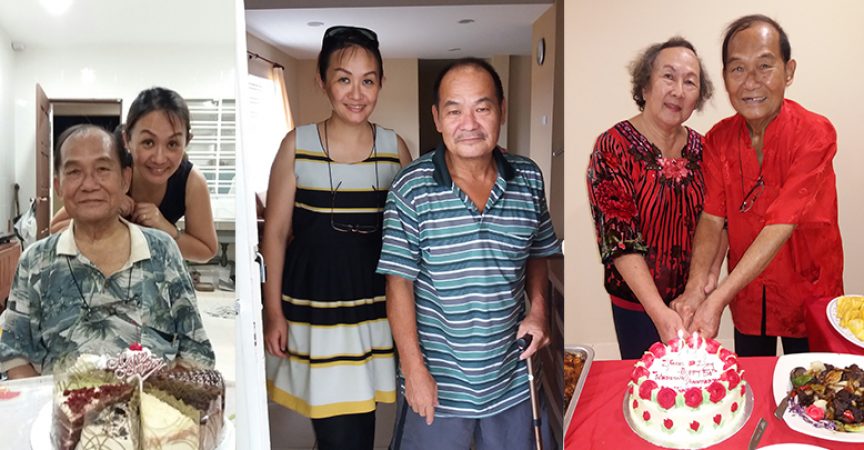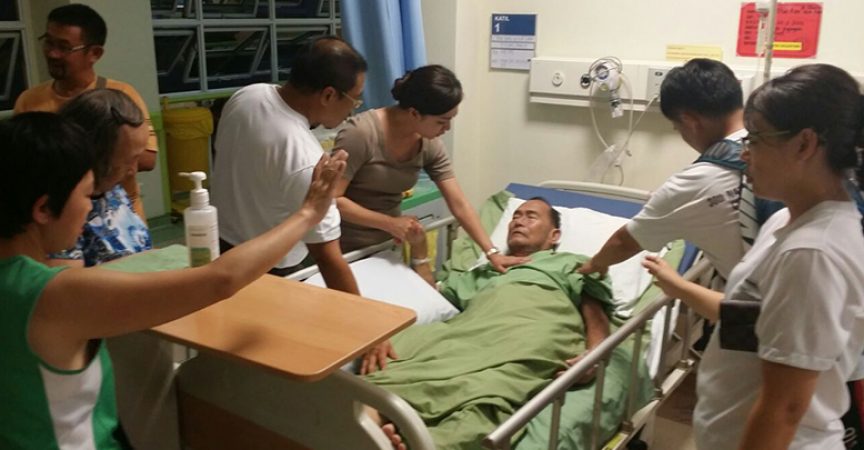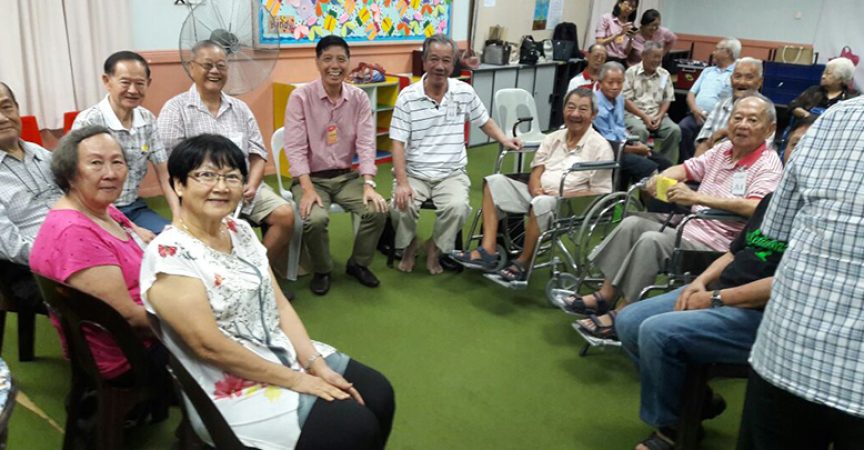 [ Testimony Sharing 见证分享 ]
James Cham(Father) & Shirley Cham (Daughter)
Shirley Cham
Good morning Church. I am Shirley Cham from Cell Group EF1. I came to know GCC through a friend and have been here for slightly over 5 years. I was a Buddhist and was used to doing >things with my own strength and might.   All these changes when I came to know the Lord.
My dad received Christ many years before me.  However, gradually he stopped going to church.  After accepting Christ I started to pray for my family and especially that my dad will come back to the Lord.  The first person in my family I was able to reach out to was my uncle.  He was not really mobile due to a stroke.  On one occasion I invited him to the Senior Citizen Meeting and have been fetching him weekly.  I invited my parents to the Senior Citizen but only my mom attended the Special Meeting such as Chinese New Year and Mother's Day Celebration.  Then my dad came along for the Senior Citizen Oldies (Song) presentation too.  They enjoyed the events.
My dad was very healthy until January 2014 when he was admitted to hospital for a bladder stone operation.  He was hospitalized for numerous occasions till second half of 2015.  There was an occasion where he was hospitalized for 7 weeks.  These were the tough times for our family.  In March this year, he was hospitalized again and this time for 4 weeks.  I prayed and rooted my faith in God to heal my dad.  My Cell Group also came and prayed for him.  It was during this time in the hospital I saw my dad prayed, said grace before meals and worshiped the Lord.  He is indeed touched by the Lord and he knows God is the One Who has healed him.
My dad has just turned 78 last month.  Amazingly and praise God his latest medical reports showed better results than his previous report.  I really want to thank God for His healing miracle upon my dad.  Dad, I love you more as you age and be blessed always as you have Christ in your life.  Blessed Father's Day to you and also blessed Father's Day to all fathers!
James Cham 
Good Morning Church.  My name is James Cham from the Senior Citizen.  I would like to share my testimony with you today.
I came to know the Lord through an old colleague more than 10 years ago.   However I stopped attending church.  My daughter Shirley Cham invited me to one of the Senior Citizen special gathering.  When I was sick, Pastor Siaw How and Pastor Richard visited and encouraged me.  After being discharged from the hospital, my daughter encouraged me to attend the Senior Citizen Outreach.  Slowly, my wife and I came to the Saturday Senior Citizen meetings.
In early 2014, my health condition was not too good.  I had a bladder stone operation and subsequently also had other sicknesses.  I was hospitalized for more than 10 weeks in between January 2014 and July 2015.  I want to thank the pastors, elders, brothers and sisters who came to visit and prayed for me.
In March this year, I was hospitalized again for 4 weeks.  The condition of my health was critical and unstable.  I even had bleeding due to a stomach ulcer.  Slowly I recovered and I knew God was with me, He saved me and healed me again.  These couple of years of going in and out of the hospitals, I have cheated death and have escaped from the brink of death.  Many times I had to go through such experiences yet I knew deep within me that it was God who has kept me.
Again, I want to thank all pastors, brothers and sisters who came to the hospitals to pray for me relentlessly.  I also want to thank my family for taking care of me.  Today I am able to share my testimony.  Praise God for His healing.  My joy comes from Him.  Everyday, I want to love Jesus and I want to follow Him forever.  Thank you everyone!
All glory to our Heavenly Father!